James Meyer
Board Chair
James has been an educator for the past twenty-seven years. During that time he has been a teacher, a coach, an administrator, and a school founder & executive director. Before becoming an educational consultant, James served as the executive director of a treatment program in Boulder, Colorado. Prior to that, James served as the headmaster and founder of the Oakley School, a nationally-renowned residential therapeutic boarding school based outside of Park City, Utah.
Shayna Abraham
Membership and Ethics Committee Chair
Shayna Abraham holds a Master's Degree in Counseling Psychology with a specialty in Eating Disorders from Lewis and Clark College in Portland, Oregon. She has completed additional course work in chemical dependency at California State University, East Bay. Prior to full time consulting, she worked therapeutically with a wide range of clients including adults, adolescents, children and families.
Shayna understands that each family she works with has unique and often complex challenges. Her intent is to meet each family where they are and guide them to reach their individually defined goals. Over the past decade, she has worked with hundreds of families and has placed clients in academic and therapeutic settings.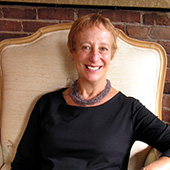 Margie Schaffel
Collaboration Groups and Ethics Committee Member
Margie Schaffel, MEd, MSW, holds dual Master's Degrees, in Special Education from George Mason University and in Clinical Social Work from Simmons College School of Social Work.  Prior to becoming a Therapeutic Educational Consultant, she worked in an variety of mental health and special education settings, including 26 years on staff in the Department of Psychiatry at Children's Hospital Boston.  Margie's perspective as a consultant has developed from approaches that emphasize collaboration and empowerment of family members, while seeking expert opinion and care.
Ray Estefania
Treasurer
Ray Estefania is a Psychotherapist, Certified Addiction Professional and Cerified Intervention Professional specializing in evaluations, drug and alcohol counseling, therapeutic consulting, intervention and placement services to those suffering from addiction and other mental health issues. Mr. Estefania works with adolescents, adults and families and much of his practice is geared toward helping individuals become more productive in order to lead happy, healthy, successful lives. Ray also provides concierge level crisis and case management to clients and their families, as well as recovery and life coaching.
Russell Hyken
Training Committee Chair
Dr. Hyken earned a Ph. D in Psychology from Capella University, an Educational Specialist degree from Webster University, a Masters of Arts in Counseling from Saint Louis University, teaching certification from Washington University and a B.A. in Communications and a B.S. in Marketing from Saint Louis University. After working more than 15 years as a teacher, school counselor, psychological examiner and school administrator, Dr. Hyken founded Educational and Psychotherapy Services, LLC. EPS specializes in educational evaluations, ADHD assessments, individual/family therapy and educational therapy.
Lisa Reid
Collaboration Committee Chair, Event Committee
Lisa Reid, a clinical social worker with an undergraduate degree and an MSW from UNC-Chapel Hill, joined Triangle Educational Planners in 2000. Lisa has many years of experience in the field of child and adolescent psychiatry. Ann and Lisa worked closely together in all areas of educational planning until Ann's retirement several years ago. Lisa continues to offer the services that Triangle Educational Planners has provided to families for almost 17 years.
Jeremy McGeorge
Research Committee
Jeremy brings more than fifteen years of experience in admissions, program development, and therapeutic treatment to families of at risk youth.
Jeremy began his work in the deserts of Utah and Arizona, working in direct care for Aspen Achievement Academy and Adventure Discovery. He then served as a member of the development teams for leading therapeutic program as they constructed and managed wilderness intervention programs and study abroad opportunities in the Berkshires, northern Vermont, and Costa Rica. Immediately prior to joining The Bertram Group Jeremy has served as the Director of Admissions and Development for the King George School in Sutton, Vermont. Based on his broad internal experience working within programs, Jeremy takes a unique and empathetic approach to helping at-risk students and families. He seeks to find new family balance focused on harmony and growth. He employs creative solutions and reflective listening to guide students and families to the best options available. Jeremy is passionate and driven to provide families with the opportunities, skills, and support to live, learn, and thrive together.
Lisa Cheyette
Event Committee
Dr. Lisa Cheyette has practiced as a licensed psychologist in the Atlanta area since 1995, working with children, teens and adults. In 2015 she opened a second office in Asheville, North Carolina. Dr. Cheyette serves families, both locally and nationally, as an educational and therapeutic consultant.
A recognized specialist in autism spectrum disorders, anxiety disorders, depression and other complex psychological issues, Dr Cheyette uses her skills in diagnosis, assessment and treatment in her consulting work. Combining individual attention with first hand knowledge of programs and schools, she strives to become the family's advocate before, during, and after placement.
Dr. Cheyette received her Bachelor of Arts with Highest Honors from McGill University in Montreal, a Masters in Counseling/Criminal Justice from Northeastern University in Boston, and a Ph.D. in Clinical Psychology from CSPP-San Diego. She also completed an advanced training program in psychoanalytic psychotherapy with the Atlanta Psychoanalytic Society and the Emory University Psychoanalytic Institute. Lisa serves on the faculty of the Emory School of Medicine as Adjunct Assistant Professor of Psychiatry and Behavioral Sciences.
Lisa spends her downtime recharging by running with friends, hiking, working out, reading and spending time at home with her family.
Jake Weld
Secretary, Research Committee, Non Voting Board Member
Jake holds a masters degree in education and has over twenty years of experience in traditional, LD, and therapeutic schools, adolescent and young adult programs, and conventional, wilderness, and residential settings. He has served as the Executive Director of a therapeutic boarding school, the Assistant Headmaster of a specialized LD boarding school, and as the Academic and Program Director of various schools and programs.  He is currently the Director of Admissions and Business Development for Mansfield Hall, a specialized college support program in Burlington, VT, and Madison, WI.